Steve Lastres
President
Email: salastres@queensborotri.org
Working as a lawyer in a sedentary environment led Steve to weigh in at over 235 pounds. In 2011, at the age of 48 he decided to become active and optimize his health by becoming involved with Team in Training to participate in marathons and triathlons to raise funds for the Leukemia and Lymphoma Society. Today, he is 50+ pounds lighter. In 2014, Steve completed his first Olympic triathlon at the NYC Triathlon, his first Ironman at Mont Tremblant, and his second NYC Marathon. Previously, Steve completed three half Ironman's, three marathons, numerous half-marathons & century bike races. His new-found passion for endurance events and achieving optimum health has led him to sign up for his next challenge of competing in the 2015 Escape from Alcatraz triathlon, the Syracuse Ironman 70.3 and the Lake Placid Ironman.  Outside of triathlon training, Steve enjoys spending time with his wife, daughters, traveling and listening to music.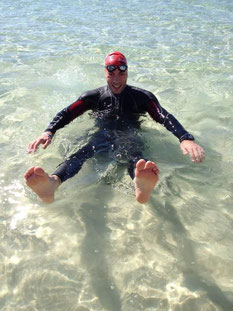 John Greico
Coach
John has been racing triathlons for over 10 years, from sprints to ironman distance. He is USAT (USA Triathlon), USA Cycling and RRCA certified and has been coached by some of the best in the sport. Having qualified and raced for Team USA at their World Championship in 2014 and 2017, he is personally aware of all aspects of training and competing at the highest level. John has successfully completed over 50 triathlons as well as several marathons and duathlons.
All of John's athletes have experienced personal improvement, PR's and many have finished on the podium at the top of their age groups.
Greg Klimaytis
Director of Training & Races
Greg started biking in 2014 after reading the book " Spark" by John J. Ratey on the physical and mental benefits of exercise.  He has lost sixty pounds since then and this provided motivation to change careers. A former RN, Greg recently graduated from York College with a BS is Movement Science and Health Education, he is currently is enrolled in the Exercise Science and Nutrition Masters Program at Queens College where he is also employed as a lab technician for the Family, Nutrition, and Exercise Science (FNES) department.  He is currently certified as an Exercise Physiologist by the ACSM and has represented the Greater NY chapter in the National Student Bowl the last two years.  At York college he was a member of the cross country, swimming, and track and field teams and the 2016 Scholar Athlete of the Year. Greg participated in his first triathlon in 2016, finishing the NYC triathlon despite two broken bones in his foot.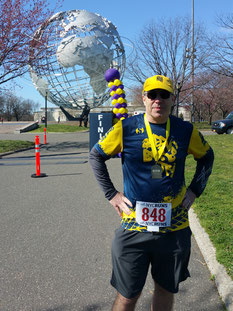 Kevin Morrissey
Treasurer
Kevin has been racing triathlons since 2006, and is a veteran of Ironman Lake Placid as well as nine Half Ironmans and numerous Olympic and Sprint races. Kevin works as an attorney when not training.
Karim Mohamed
Karim grew up in Alexandria, Egypt where he spent most of his teen years rigorously practicing different kinds of self defense and martial arts, studied accounting and business administration, became fluent in italian/spanish and conversational in french. He moved to NY in 2000, changing the life style, and the way of doing things took a toll on him and the pounds started to add up till one day he said enough is enough and he finally took the pledge to lose weight with the great support of his wife and family behind him that longed for him to lose weight for a long time. It was right around then he stumbled upon the Queensboro Tri flyers in the late summer of 2013. Karim has now dropped 5 sizes from 42 to 32 and 264 to 188 lbs. Working in the low voltage industry made Karim come across so many people, a couple of his clients were Ironaman finishers which also played an indirect role in the falling in love of the sport and becoming a Triathlon fanatic!